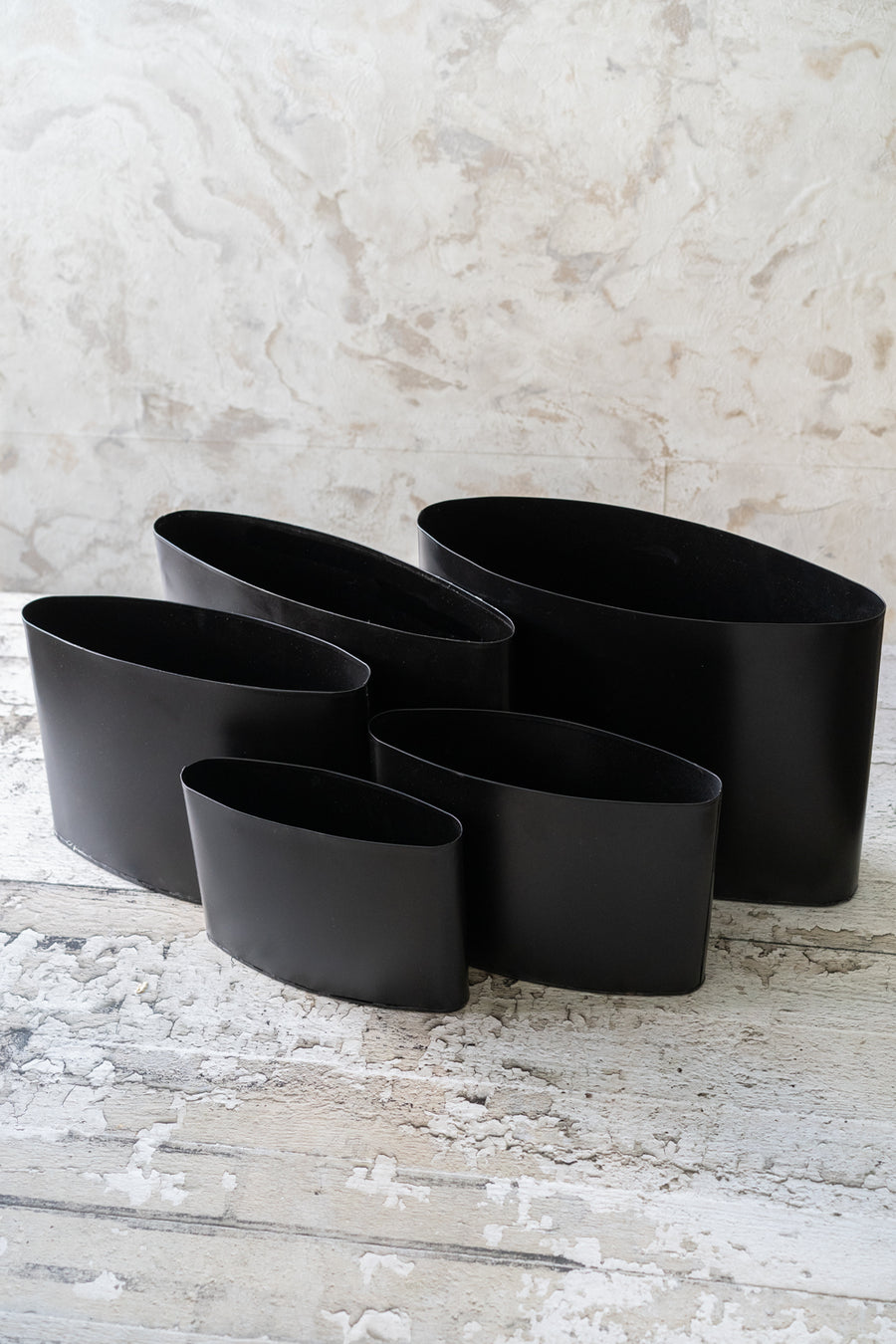 ZOP series (for general sale)
Translation missing: en.products.product.price.regular_price

Translation missing: en.products.product.price.sale_price

₩33,000

Translation missing: en.products.product.price.unit_price

Translation missing: en.accessibility.unit_price_separator
(税込)
Zinc is said to return to the soil because it is a naturally derived material. The matte texture makes it a great match for complementing the luxurious flowers.

I applied various colors (such as white) and tried it, but the other colors gave a cheap atmosphere,

Black was the only color that exuded a sense of luxury, so we decided that it was the best color and chose [black]. Please consider it.
ーZRP series size chart (width x length x height) - * Notation is cm.
ZOP-1...18×6×12.6
(¥780- / piece)
ZOP-2
…21.6×7.2×15.1
(¥860- / piece)
ZOP-3
…25.2×8.4×17.6
(¥1,060- / piece)
ZOP-4
…28.8×9.6×20.2
(¥1,310- / piece)
ZOP-5
…32.4×10.8×22.7
(¥1,530- / piece)
ZOP-6
…36×12×25.2
(¥1,740- / piece)
*1: This product is only sold as a set of the following 2 patterns.
*2: The price is a set price (tax included).
---
商品のお届けについて
【配送日数について】
ご注文いただいた日から3日後のお届けが最短となります。(出荷から2日後が最短到着となる北海道・沖縄など一部地域を除く)
【生花(アレンジメント・ブーケ)お届け不可期間と地域についてご案内とお願い】
沖縄、北海道につきましては、最短お届けに2日かかりますので、夏季期間(目安6月から9月末日)は沖縄への発送を、冬季期間(目安11月から2月)は北海道への発送を品質保持のため控えさせていただいております。
沖縄、北海道につきましては、最短お届けに2日かかり、品質の保証ができかねますため生花の配送はおすすめ致しません。品質低下による枯れなどへの代品返金対応ができないことをご了承の上、ご注文ください。
送料:北海道・沖縄は2000円(税込)、それ以外の地域は1500円(税込)となります。また配送温度安定のため、北海道は冬季期間、沖縄は夏季期間にはクール便でお届けいたしますので、別途クール便代660円(税込)がかかりますことをご了解ください。
【梱包について】
Jardin du I'llonyのロゴが入ったオリジナルボックスの上部をカットしてセロハンで蓋をすることで、運送業者さんに花の存在を感じてもらい丁寧に扱ってもらう工夫をしています。
ご注文頂いたギフトフラワーの取り扱いには万全を尽くしておりますが、時折、天災・事故などによる交通渋滞、異常気象が原因で配達が遅れる場合がございます。出来る限りの対応を取らさせて頂きますが、何卒ご理解くださりますようにお願い致します。
※取り扱い注意の文面をつけています。
---
販売価格
ZOP series (for general sale)
Translation missing: en.products.product.price.regular_price

Translation missing: en.products.product.price.sale_price

₩33,000

Translation missing: en.products.product.price.unit_price

Translation missing: en.accessibility.unit_price_separator
(税込)